Besides making your space extra cozy, pillows add pizazz and flare to your home! Win win!
It's time for some pillow talk! Not only do throw pillows add a comfy vibe to your space, but they present yet another opportunity to inject fun colors and textures into a room. This month, we're redirecting our attention to the most important — yet often forgotten — room: the bedroom. As such, the space should be an accurate representation of your style. The good news? The options are endless. From saturated to muted colors, from cool and modern, to warm and cozy styles — you have the power to decide.
Taking on the project of setting up a pillow arrangement can be slightly intimidating and confusing, but look at it this way: an empty couch or bed is a blank canvas, and you are the artist. (If you don't consider yourself much of an artist, that's where we come in.)
We wanted to lay down some ground rules on how to decorate these blank canvases in a cohesive and exciting way.
Tie The Room Together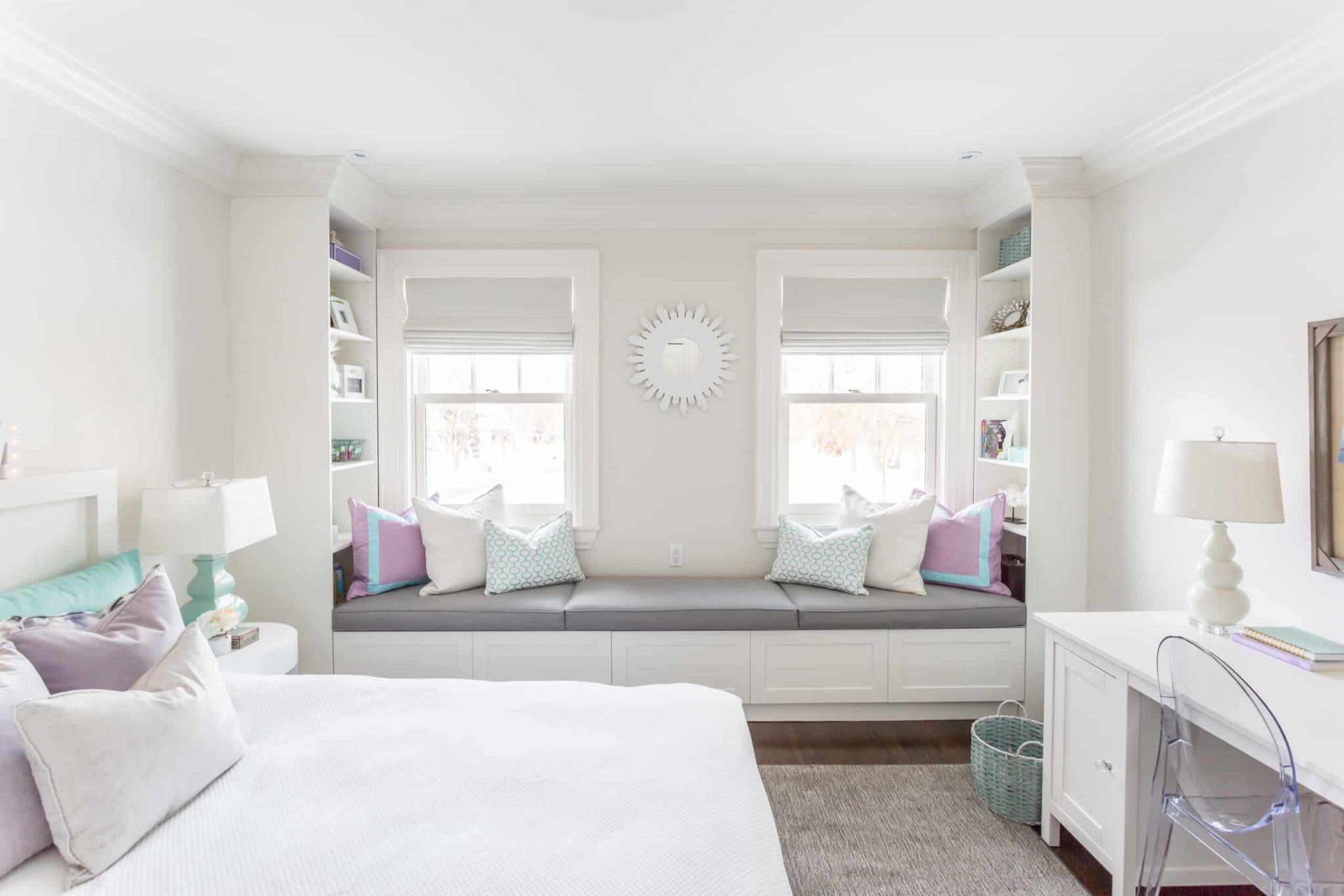 This cozy reading nook is a great example of using accent pillows as an opportunity to tie together the various elements in the room. Keeping the colour pallet consistent across the whole space can be a more traditional choice, but you've got to admit: it's pleasing to the eyes, isn't it?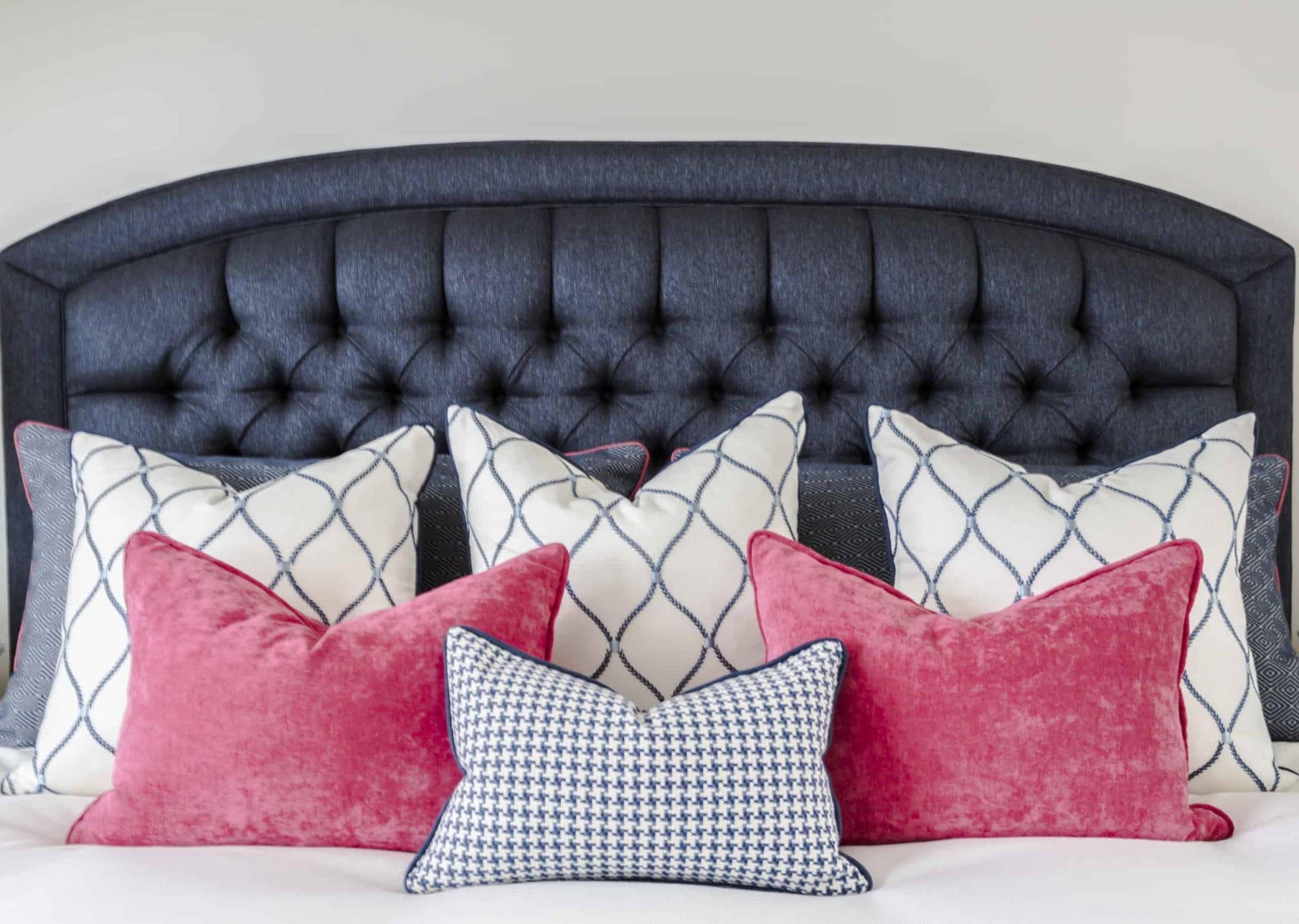 You might recognize this bed from our best bedrooms of all time feature. You can also take a more trendy, contemporary approach to your pillow choices. It is your space, after all! Why not include your favorite color into the mix? No worries if the colour doesn't "match" the arrangement, it can act as a fun pop of color.
Throw pillows are a simple yet fun way of changing up your decor. It's a great place for you to express your personal taste. Better yet, if you get bored of your arrangement, there is always the option to change the pillow covers and start over again!

Combine Classic and Contemporary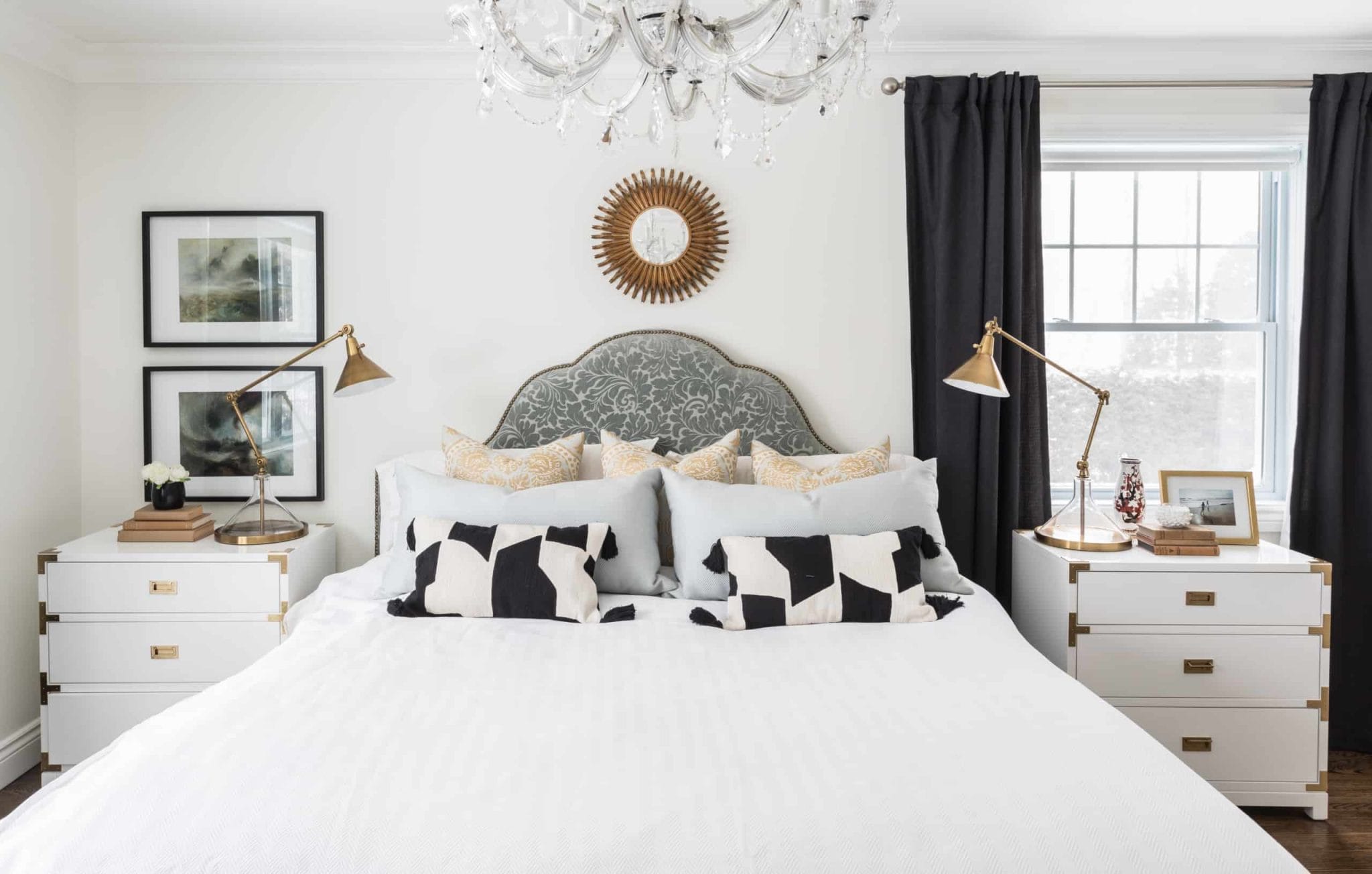 Why not have the best of both worlds? This space has something for everyone — the combination of muted tones and funky patterns adds a lot of visual interest. Why not shoot for a balanced mix of bold and light pillows? This arrangement saves you the trouble of deciding what you prefer.
Play With Texture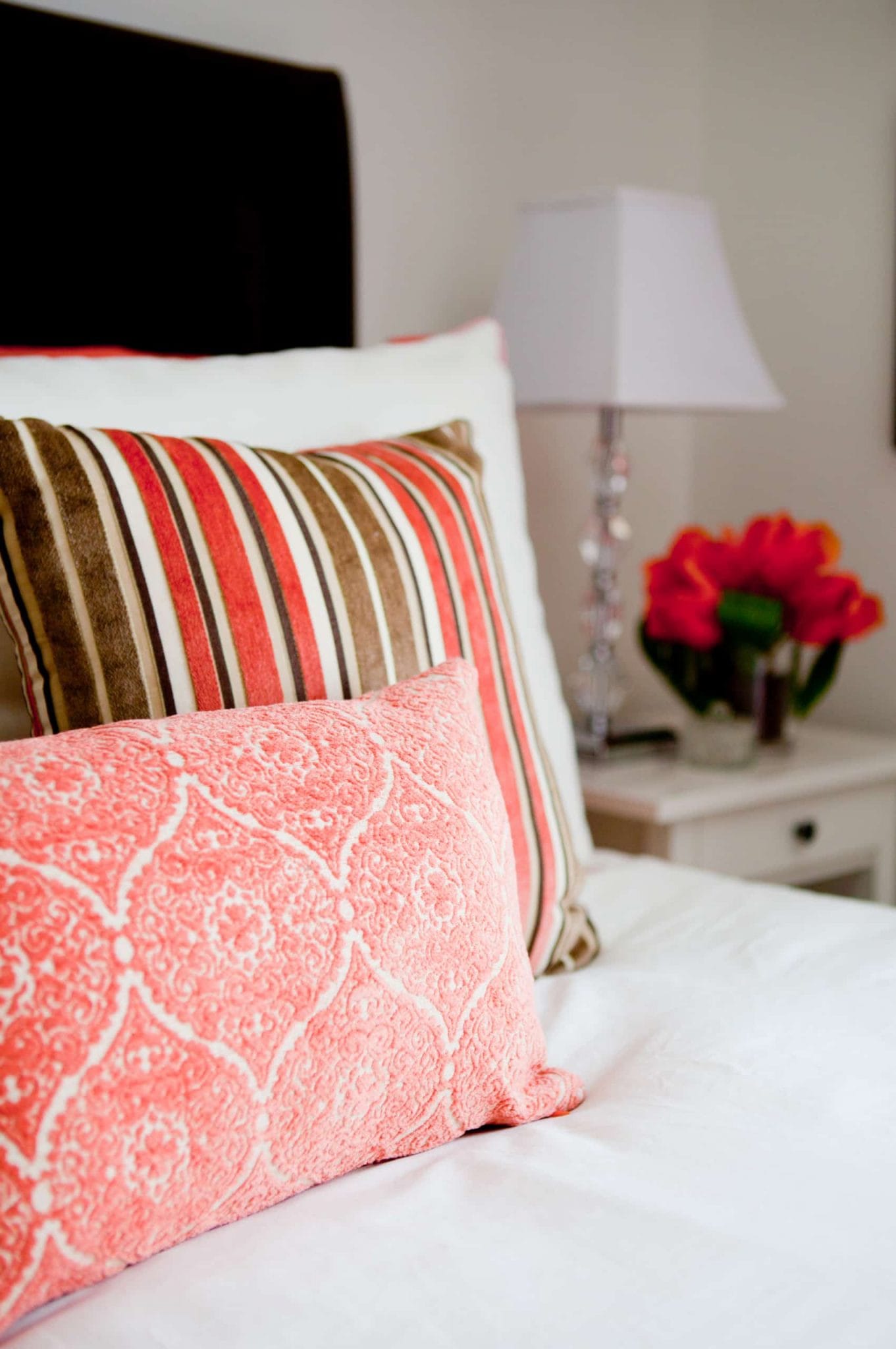 Textured fabrics add depth to a space. Bring a pillow arrangement to life by adding a textured pillow into the mix, or keep things bold by adding a variety of different textures in your arrangement.
Lay On The Patterns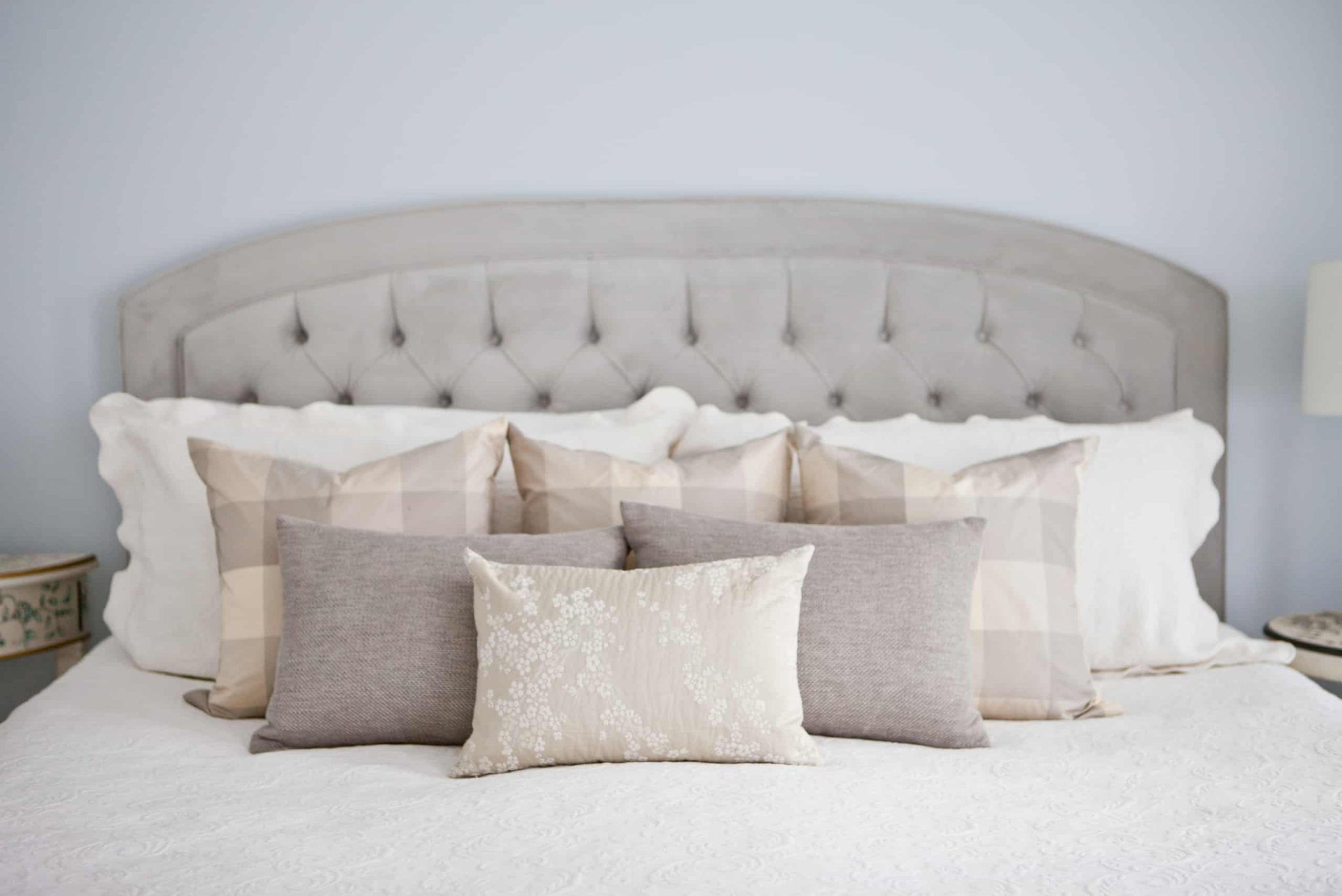 Why not play with a variety of different patterns within your arrangement? The trick here is to keep it safe by adding pillows within the same color family, so that the patterns don't look to garish when paired together.
How you decorate your bedroom is completely up to you — no matter what style you most identify with. The beauty is in the endless possibilities, and you can change it up whenever you want! The only catch? It's up to you to make your bed every day.
Is this story making you want to take a serious nap? It might be time to give your bedroom a full refresh!
As always, thank you for reading!
---
Vouz cherchez à embaucher un designer?
Pour en savoir plus sur notre service de conception, cliquez sur le bouton ci-dessous ou contactez-nous par courriel à l'adresse suivante: customerservice@lux-decor.com.