Our full-service renovation service
This service starts by assessing your design needs and a discussion on what is involved in a full renovation, an extension or a new construction.
The Process includes:
Evaluating budgets, needs and reviewing existing plans while guiding clients through choices by walking through the entire steps required through a renovation project
We take photos and measurements to make sure we have everything we need to begin your project
We coordinate a meeting with a contractor and or architect to get the initial process rolling
We provide all detailed interior design drawings for construction, demolition, electrical, finish plans & custom millwork drawings
We provide all aesthetic choices for client and organize multiple meetings to look at materials together in order of priority for the contractor
We coordinate the process of getting a quote with a contractor, and make sure information is complete in order to get everything aligned for demolition
We also include a mandatory project management fee on our quote, as this is an important element for the project to run smoothly
Pricing for a "Full-Service Renovation" is by quote. The DECOR part of this project is quoted separately after the Full-Service Renovation has progressed substantially.  

*Add on our "Finishing Service" to complete your renovation project in order to enjoy a completely turn-key service.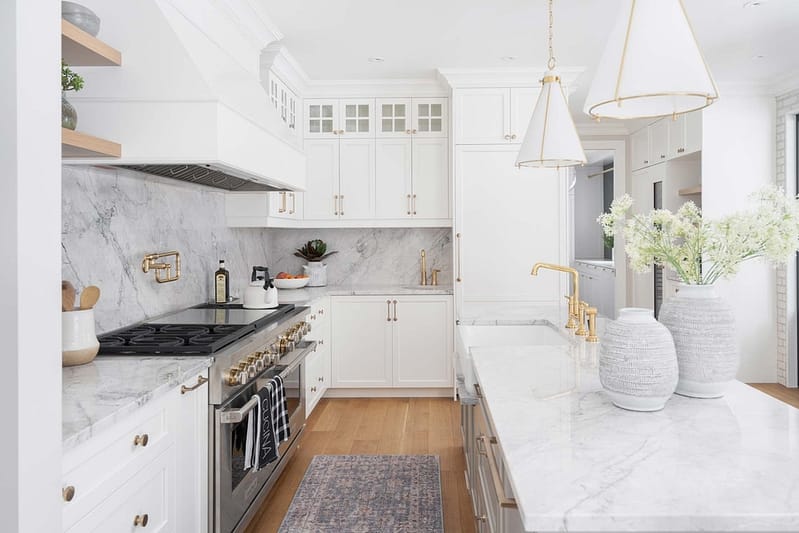 We absolutely loved working with the entire LUX team. Everyone was very kind, listened to our needs and the style and furniture worked perfectly - and 100% tailored to us!
Une équipe hyper talentueuse et authentique qui nous a offert une expérience inoubliable où chaque détail a été choisi avec attention. Merci à Sunah, Mélissa et à toute l'équipe!
Everyone on the team is amazing to deal with. I loved working with everyone. The finished product is perfect. I couldn't be happier! I love my home now. It is beautiful and I was impressed by how perfectly it looks!
et again, LUX decor has overdelivered! Understanding our needs and offering outstanding customer service are their greatest strengths. They took the time to find out what we wanted and delivered something that was far beyond what we could have expected. They crafted a space that fits our family's needs so that we felt at home from the first moment we walked in. As for their finishing service, it's worth every penny! It's a must when using their design services. You really can't go wrong with hiring LUX. The entire team is an absolute pleasure to work with!
LUX decor is an incredible company made up of the most wonderful team of designers who will work with you to create the space of your dreams while still taking into consideration your budget. I have worked with them on many projects and am currently working with them on the design of my new home. They take care of everything from the beginning plans to the finishing touches at the very end. It was one of the best decisions I made!
LUX decor is BEYOND amazing. We couldn't be happier with our experience, the service and selection of furniture and decor is beyond our expectations. The whole team worked together to make our experience wonderful. Highly recommend.
Several of my friends had worked with Lux in the past and strongly recommended Sun Ah and her team to me. I reached out for help filling and styling my new condo and they were so responsive, setting up meetings on short notice and getting to work on my file, even over the winter holidays!
What a wonderful experience it was to work with LUX decor! The entire team is professional, creative and kind. They take time to get to know you so that their design matches your personality perfectly. We will only work with LUX decor and recommend them to everyone! Trust us, you will be blown away!!!
I have worked twice with LUX decor and found them to be creative, efficient, and friendly. I love all the spaces they designed in my home from a simple bedroom refresh to a new home office and finally to a huge renovation including my master bathroom, a powder room and the creation of a gym/spa area in my basement. They were able to create beautiful spaces that reflect my taste, lifestyle and personality. Looking forward to more projects with Sun Ah and her staff at LUX decor.
I have worked with LUX several times and the experience has been exceptional! They are knowledgeable, innovative and caring. I highly recommend them!
A visionary and treats your home like their own. Highly recommended!!!