You might be disappointed when you hear what my favorite part of the holiday season is… simply because the answer is just so predictable: it's decorating my house.
But, in all honesty, the holiday "spirit" isn't something I totally bought into until I had a family. Even though my kids are teenagers now, they still love it when the house transforms into a festive playground; and what's more, I love seeing them happy. That's why I do it. After all, being happy with your family…. isn't that what Christmas is all about?
Marina and I get asked a lot by our clients about our own homes. As I was decorating this year, and since we've started this brand-new blogging machine, I thought that there's no better time than 2017 to have my friend Angela Auclair (our amazing photographer), come over and capture my space in its holiday glory. I have to admit: I don't exactly transform every room into something befit for the North Pole (or, at least, a shop on Fifth Avenue in December), but I do aim to add a splash of "christmassness" wherever I can. Behold… the benefits of an ultra-neutral colour palette!
So, without further adieu… pour yourself a cup of tea and come on inside. It's warm in here, and the smell of turkey is in the air.
Notice the white stockings? Well — I was an "all-white-everything" Christmas decorator — until my kids had a revolt. Now colour is mixed in here and there, but that doesn't mean I haven't repurposed my classic favourites!
Around the table: this is where it all happens! We love to have nice family meals during the holidays; whether it's a classic turkey dinner or delicious snacks on Christmas Eve, this table is a very busy spot.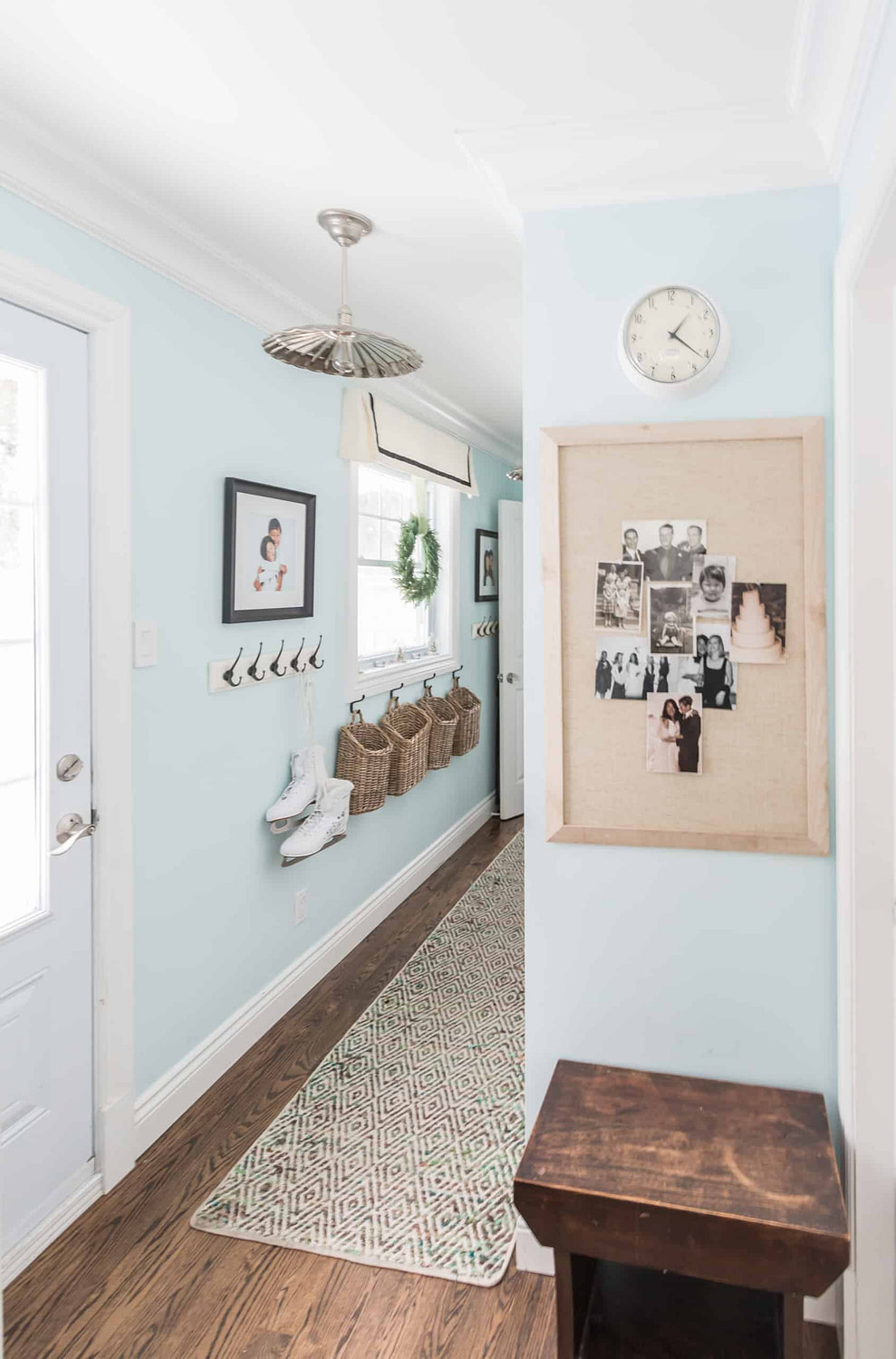 Hello, hanging skates! Skating is one of our favourite family activities in the winter. I can't say that I'm a pro, but when the snow starts to hit, we're big believers in making the best of chilly weather and embracing it!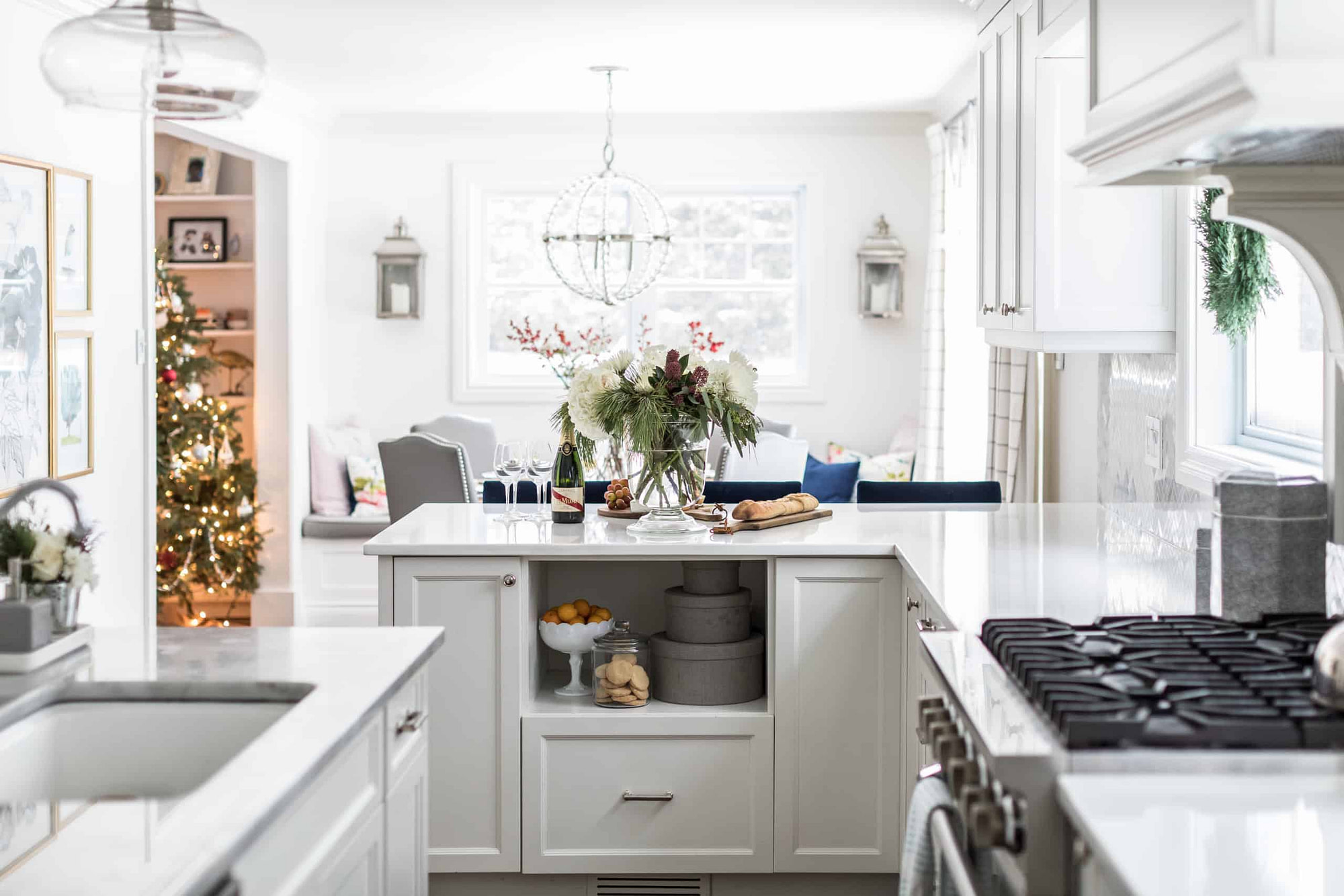 I. Love. GREEN! One of my go-to holiday "hacks" is extremely simple: go to your local Christmas tree provider, and ask them if they have any extra greenery laying around! Voila, you have the base for a gorgeous festive bouquet.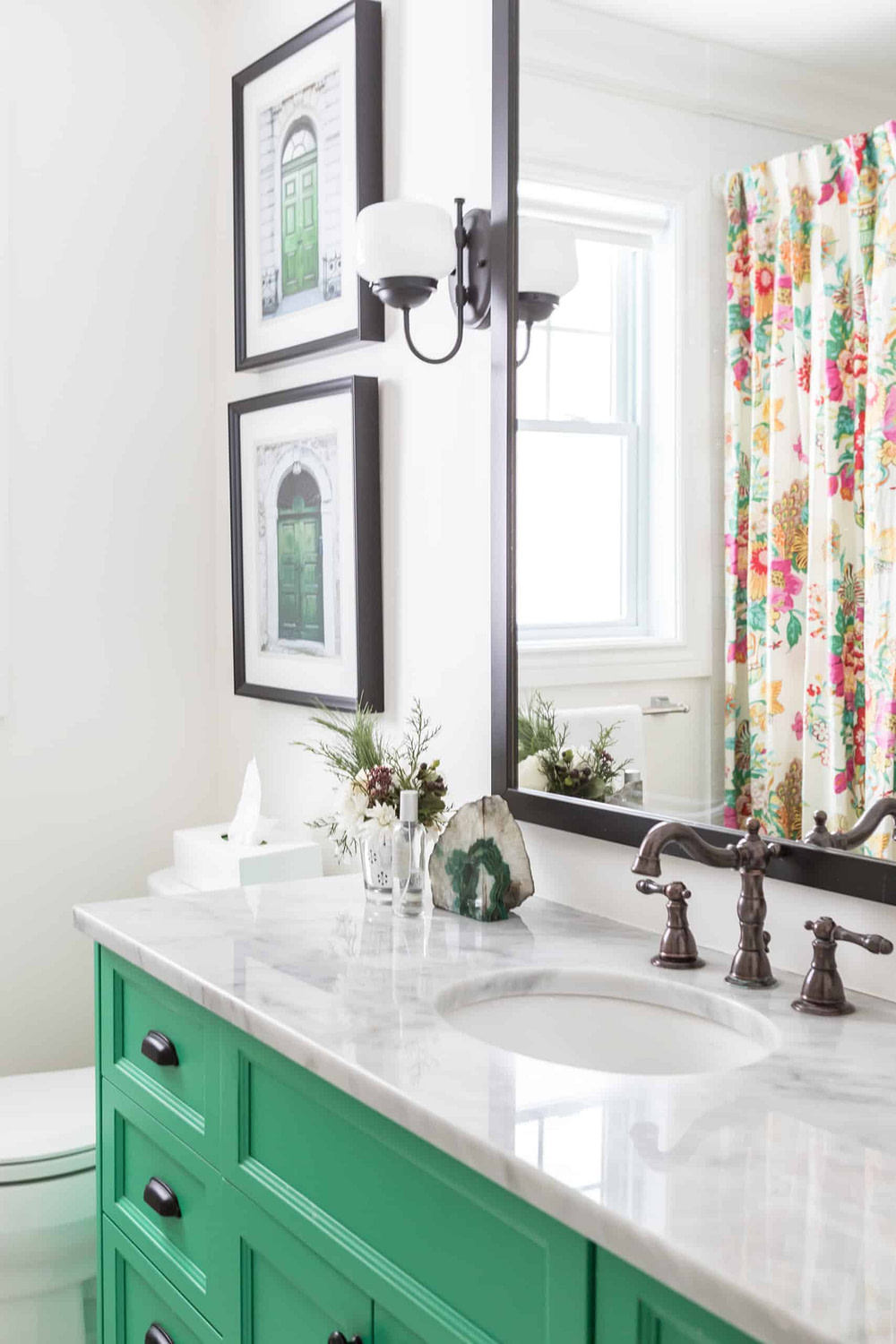 The simple addition of greenery to my bathroom adds holiday flair to the space. Also, didn't I tell you that I'm loving green lately? Let my bathroom stand as evidence!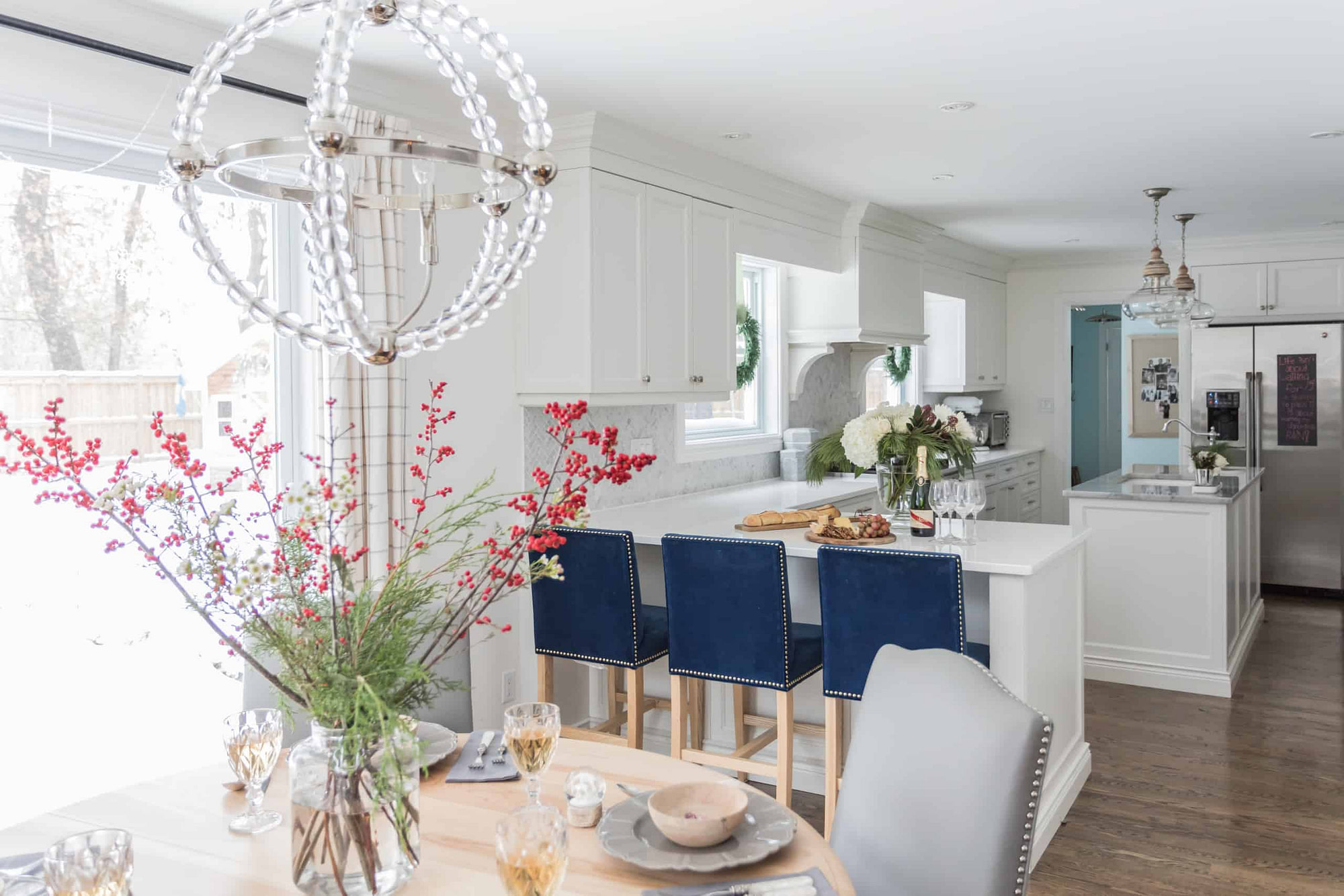 Yep – this is the centre of our home! From gathering around to enjoy hot chocolate at night to starting our day off around the table for brunch, it's the centre of our family universe.
The star of the show. This is where you'll find us relaxing on Christmas morning, right by the fire. Even if it's -20 outside, this room is cozy with a capital "C", and Santa really appreciates the simple garland atop his personal entranceway. I do my best to stay on the nice list.
Thanks for stopping by! Wishing you & yours a relaxing holiday season.
With love,
Sun Ah and the Lux Decor Team
Major thanks to Angela Auclair for the photos.
As always, thank you for reading!
---
Vouz cherchez à embaucher un designer?
Pour en savoir plus sur notre service de conception, cliquez sur le bouton ci-dessous ou contactez-nous par courriel à l'adresse suivante: customerservice@lux-decor.com.