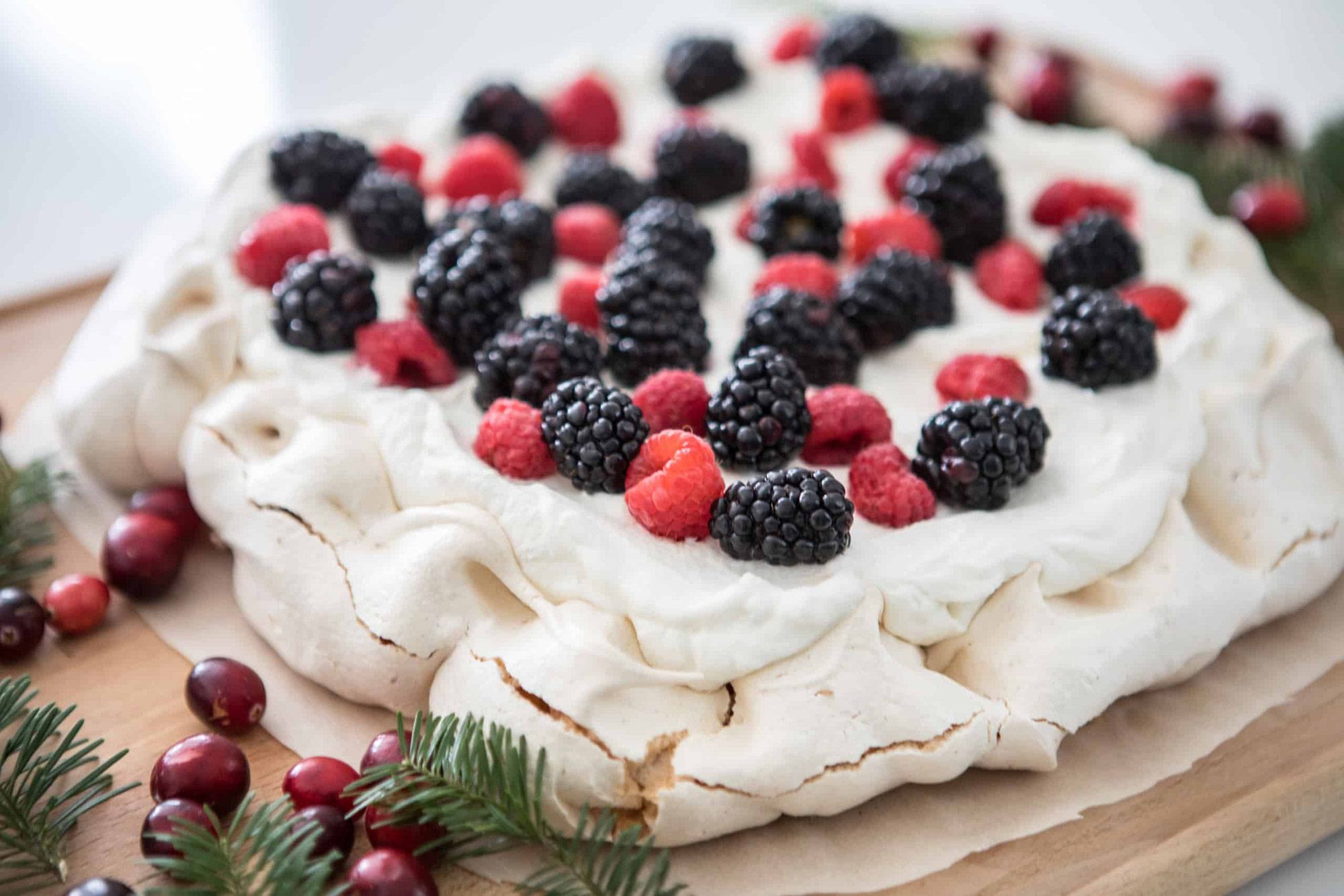 Throughout our 12 Days Of LUX video series, we've given you a multitude of tips and tricks for creating the perfect holiday home… but what's a Christmas-ready dining table without food to fill it?
For our 7th Day Of LUX, we're taking you through two simple recipes that are the perfect treats for a small holiday gathering. A sweet pavlova dessert and a tart, bubbly cocktail will get your guests warmed up in no time after braving the cold outdoors!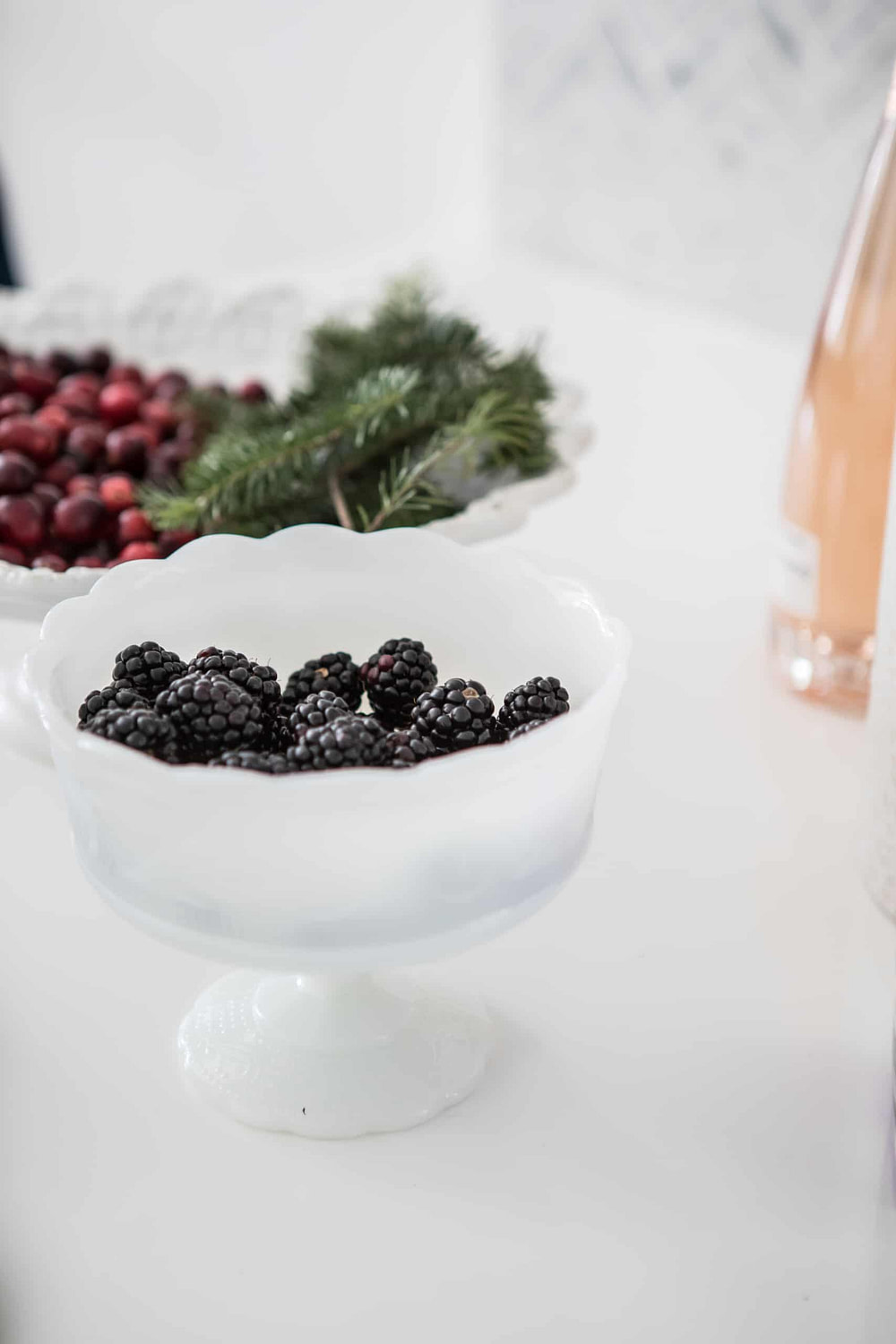 Mairi's Pavlova
(serves 6-8)
Ingredients:
4 large egg whites
1 1/4 cups raw sugar or extra fine granulated sugar
1 pinch of sea salt
Toppings:
whipping cream
vanilla
raspberries
blackberries
optional: other fruit and/or nuts, such as pomegranate, kiwi, pear, hazelnuts, almonds, etc
Instructions:
Set oven to 300°F
Line a baking sheet with parchment paper
Whip egg whites until stiff peaks form when dipping a spoon into the egg whites
Slowly mix in sugar until combined
Add salt
Turn the mixer to the highest setting and whip until soft peaks form when dipping a spoon into the mixture
Spoon mixture onto the baking sheet
Smooth out into a 2 inch layer
Add swirls and peaks around the edge for a nice design
Bake for approximately 50 minutes to 1 hour. Keep an eye on the pavlova to make sure it does not brown. Do not open the oven!
Once the the pavlova has finished baking, turn the oven off and leave the pavlova in the oven until completely cool (preferably overnight).
Remove the pavlova from the oven and transfer it to a serving plate carefully, keeping the parchment paper underneath it.
Decorate the pavlova and serve it to wow your guests!
Mairi's Tips:
Don't worry if the pavlova collapses in places. The whipping cream will hide any broken parts.
This recipe is easy to double or even triple!
You can make some lemon curd with the unused egg yolks if you are not one to waste produce.
Tracey's Pink Drink
(serves 3)
Ingredients:
1 cup champagne
2 cups pink lemonade
1/2 cup tequila
1/2 cup triple sec
1/4 cup lime juice
Garnish (optional):
sugar sticks
pink salt and/or sugar to rim glasses
lime slices
Instructions:
Combine all ingredients.
Rim glasses using a lime slice, then dip the rims in the sugar and/or salt.
Serve with sugar sticks and/or lime slices as a garnish.
Serve and enjoy at your holiday gathering!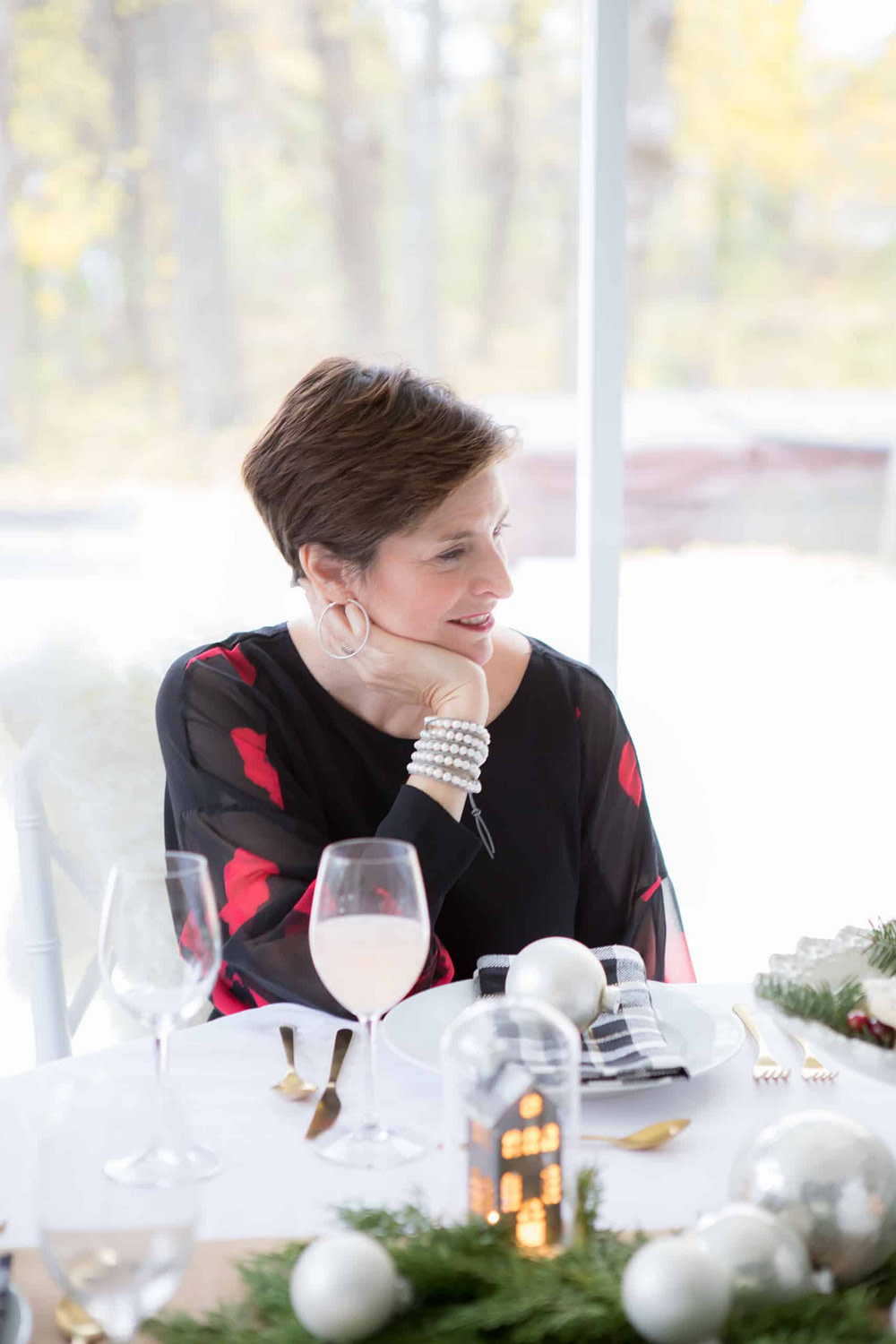 As always, thank you for reading!
---
Vouz cherchez à embaucher un designer?
Pour en savoir plus sur notre service de conception, cliquez sur le bouton ci-dessous ou contactez-nous par courriel à l'adresse suivante: customerservice@lux-decor.com.